Steel Fence Posts
Steel Post FP057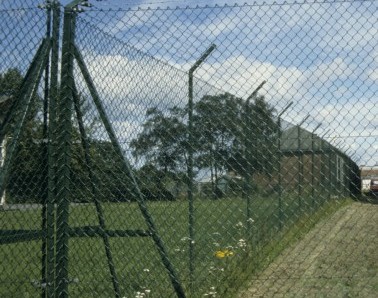 Angle Posts FP006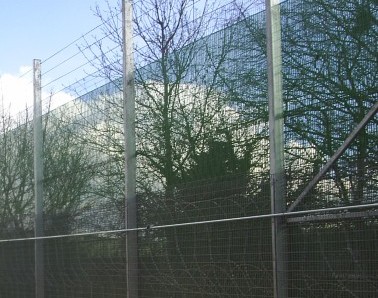 Security Fence Posts at B&Q FP005
Fence Posts for Timber Fence at BBC FP004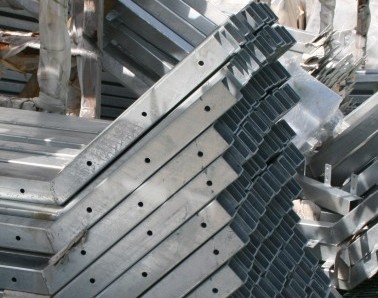 Box Posts FP001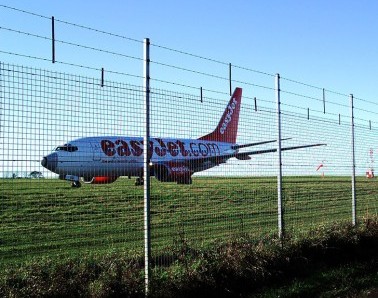 High Security Fence Posts at Bristol Airport FP003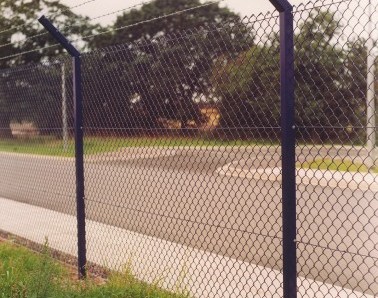 Steel Posts FP002
Procter Steel Fence Posts are manufactured in our own factory from steel hollow section and angle iron. For very high fences or where there is likely to be a high wind-loading (e.g. for timber acoustic fences), we can manufacture posts from RHS. We have many years of experience supplying our steel fence posts direct to the fencing trade. By buying direct from the manufacturer you can be sure of high quality consistent products at highly competitive prices.
We manufacture steel fence posts in all types and a full range of heights including straight steel fence posts, cranked top steel fenceposts for 1.8m and 2.4m high chain link, welded mesh and strained wire fencing. For each height we manufacture the full range of line posts, two way straining and end posts. Above 1.8m high cranked posts are available to carry barbed wire or razor wire. The full range of steel fence posts can be offered either for erecting by setting in concrete, or with welded baseplates for bolting down. The finish can be hot dip galvanised with the option of powder coating in green or a colour of your choice.
Our Bespoke service allows you to brief us to produce a faithful copy of an existing design, or to commission us to design and manufacture to your own unique design.